Cash Loans
You can get the cash you need at the rates you deserve by applying for an affordable online personal loan at Cash Advance Online. Most cash advance loans overwhelm the borrower with high interest rates and short loan term lengths, but we only offer fair and honest loan solutions that work for you and won't threaten your personal financial security.
GET approved today for a fair, honest personal loan! Choose your loan term (between 1, 3, and 5 years).
CASH when you need it! Upon approval, the money can be transferred directly into your bank account within 2-4 business days.
FAST application process! With just 5 minutes of your time, you can be on your way to financial security today.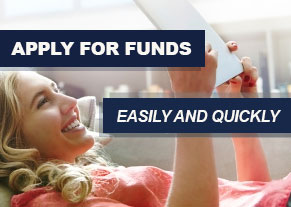 Payday lenders offer predatory loans with increasing interest rates and surprise charges. At Cash Advance Online, there are only fixed rates, no hidden fees, and you will not be penalized if you decide to repay your loan early.
The loan opportunities we offer are not traditional payday or cash advance loans. When you choose Cash Advance Online, you are applying for a loan with a fixed interest rate starting at 5.99% and a longer loan term length of your choosing (1, 3, or 5 years). Getting your cash should not be a hassle. Spend just 5 minutes of your time and apply for the funds you need today.
GET APPROVED TODAY