No Credit Check Loans
We all go through difficult times. When your credit is less than perfect, it can be hard to find credible lenders who are willing to do business with you. Hard times should never disqualify someone from obtaining the financial security they deserve. Anyone with any credit score, no matter how bad their credit is, may apply for one of our many online personal loan options. At Cash Advance Online, everyone is eligible to apply.
GET approved today for a fair, honest personal loan! Choose your loan term (between 1, 3, and 5 years).
CASH when you need it! Upon approval, the money can be transferred directly into your bank account within 2-4 business days.
FAST application process! With just 5 minutes of your time, you can be on your way to financial security today.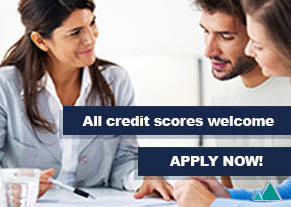 Payday lenders and cash advance companies prey on their customers with "no credit check" gimmicks that only further ruin their credit with high rates and short loan term lengths. Those loans are crafted to keep you in debt by constantly renewing with high fees and higher rates.
Our loan solutions are different, offering you only the most affordable, fair, and honest loans on the market. The loan options at Cash Advance Online have loan length terms of your choosing (1, 3, or 5 years), fixed interest rates (between 5.99% and 35.36%), and no hidden fees or charges. Get the financial security you deserve and apply today.
GET APPROVED TODAY