Short Term Loans
Cash Advance Online offers online personal loan opportunities that allow you to get the financial security you deserve with the short loan terms that suit your needs. With low, fixed interest rates and loan term periods of your choosing, you will never have to worry about falling into the fast & dangerous loan renewal scams of typical payday loans, and you can pay off your loan at any time.
GET approved today for a fair, honest personal loan! Choose your loan term (between 1, 3, and 5 years).
CASH when you need it! Upon approval, the money can be transferred directly into your bank account within 2-4 business days.
FAST application process! With just 5 minutes of your time, you can be on your way to financial security today.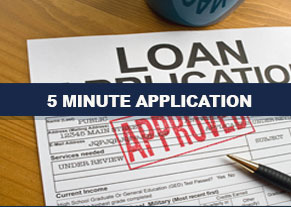 Traditional short term loans charge outrageous fees and unfair rates designed to put you in debt and keep you there. The short length of the loan term often presents an unreasonable deadline and forces you to renew the last loan into a new one under a higher interest rate.
Our loan options, however, have fixed rates starting at 5.99% and flexible terms (1, 3, or 5 years, your choice) with no hidden charges. Even those with less than perfect credit are eligible to apply for these online personal loans. Upon approval of your application, the proceeds of your loan can be deposited directly into your back account within 2-4 business days. You can use your money for any purpose, from car repairs to textbooks, and everything in between.
Apply for a fast, honest, paperless short-term personal loan today.
GET APPROVED TODAY