Payday Loans
Unlike loan-shark payday lenders, Cash Advance Online offers personal loan solutions that will not rip you off or put you in an endless loan renewal cycle full of increasing interest rates and hidden fees. These loans have low, fixed interest rates and long loan terms. You are eligible to apply for an online personal loan today, regardless of your credit score.
GET approved today for a fair, honest personal loan! Choose your loan term (between 1, 3, and 5 years).
CASH when you need it! Upon approval, the money can be transferred directly into your bank account within 2-4 business days.
FAST application process! With just 5 minutes of your time, you can be on your way to financial security today.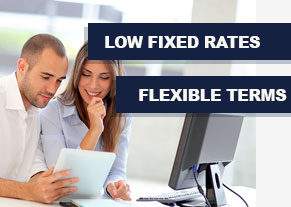 Typical payday lenders only want to put you deeper into debt with outrageous rates and endless fees, hurting those who need help the most. Cash Advance Online, however, offers only fair, trustworthy loan options with terms that you get to review upfront before ever committing to your loan. These loans have fixed rates as low as 5.99%, and you get to choose your loan term length (1, 3, or 5 years).
Whether you need money for a new car, school textbooks, or just for your monthly expenses, an online personal loan can take care of your needs. Don't take out a typical payday loan - choose the better option. Apply for a personal loan at Cash Advance Online today, and get the money you deserve.
GET APPROVED TODAY