Payday Cash Advance Loans
Cash Advance Online offers online loan solutions that have a minimum loan period length of 1 year, fixed rates starting at 5.99%, and no automatic loan renewals. We are not loan sharks, we do not do business with loan sharks, and these are not predatory payday loans. Even if you have been trapped by payday lenders in the past, our online personal loan options can help you break that cycle with a single loan that has a single fixed interest rate.
Since the inception of the FCAC (the Financial Consumer Agency of Canada), payday cash advance companies have been under heavy scrutiny for their predatory lending practices that involve high interest rates, short loan terms, and constant loan renewals that would hurt those who need help the most. A short loan for $250 could renew over and over into debts that exceeded $2,000 in a year - and those borrowers were the lucky ones. Cash Advance Online, however, gives you only fair, affordable loan solutions.
GET approved today for a fair, honest personal loan! Choose your loan term (between 1, 3, and 5 years).
CASH when you need it! Upon approval, the money can be transferred directly into your bank account within 2-4 business days.
FAST application process! With just 5 minutes of your time, you can be on your way to financial security today.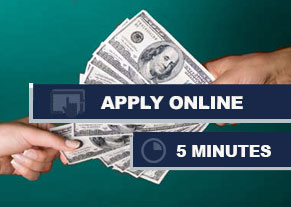 Avoid the endless loan renewals, the hidden fees and surprise charges, the loan term lengths that don't give you room to breathe. Don't fall for the payday cash advance scams that only keep you in debt.
At Cash Advance Online, you can apply for a fair and trustworthy personal loan with fixed rates and a loan term length that suits your lifestyle. The rates on these loans range from 5.99% to 35.36% and have term lengths of your choosing (1, 3, and 5 years). People with any credit score are eligible to apply for an online personal loan at Cash Advance Online. Don't fall into the cash advance trap of payday lenders. Get the money you need by applying for a personal loan today.
GET APPROVED TODAY