Bad Credit Loans
At Cash Advance Online, you can still apply for an unsecured personal loan even if you have bad credit. If your credit is less than perfect, or even if you have no credit history, you are still eligible to apply. Poor credit does not prevent you from getting the financial security you deserve. The application process could not be easier, requiring just 5 easy minutes, and there is no obnoxious paperwork.
GET approved today for a fair, honest personal loan! Choose your loan term (between 1, 3, and 5 years).
CASH when you need it! Upon approval, the money can be transferred directly into your bank account within 2-4 business days.
FAST application process! With just 5 minutes of your time, you can be on your way to financial security today.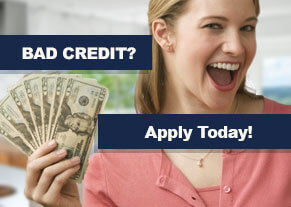 Many people with bad credit think that payday lenders are their only option. Traditional cash advance lenders know this and charge exorbitant fees and extremely high interest rates on their short-term loans. The amount owed in interest can quickly exceed the original amount borrowed.
Cash Advance Online offers a better way, with personal loan options that have low fixed rates and long loan term lengths to suit your needs. These loans have fixed rates that range between 5.99% and 35.36%, and you can choose a loan period of up to 5 years. With just 5 minutes of your time, you can apply to get your money in a matter of days - not weeks. Apply today!
GET APPROVED TODAY