How Cash Advance Online Works
Are you tired of getting turned away, tired of applying for payday loans and cash advances with freakishly increasing interest rates? Cash Advance Online can help. Our online personal loan solutions have fixed interest rates and long loan term lengths of your choosing.
We are not loan sharks, we do not work with loan sharks, and these are not payday loans designed to rip you off. With low, fixed interest rates, upfront loan terms that you can review before ever accepting your loan, and no hidden fees or surprise charges, you can rest assured you are getting the best deal.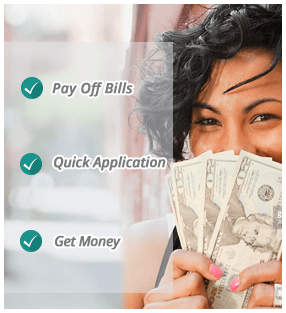 Unlike the short-term, high-interest rates that payday lenders will try to force you to accept, Cash Advance Online offers only the most fair, honest online personal loan opportunities. These unsecured loans have low, fixed rates and flexible loan terms (1, 3, or 5 years, your choice).
APPLY FOR A PERSONAL LOAN AMOUNT OF UP TO $40,000 TODAY!
If you are ready to get back on your feet and obtain the financial security you deserve, apply for one of our many online personal loan options today. The application process could not be faster or simpler, requiring just 5 easy minutes, and there is no annoying paperwork. Get your money in days, not weeks. Upon approval of your application, the money can be deposited directly into your bank account in as little as 2-4 business days.
GET APPROVED TODAY